6 Simple Tips to Reduce Your Blood Pressure
Posted by ZOHA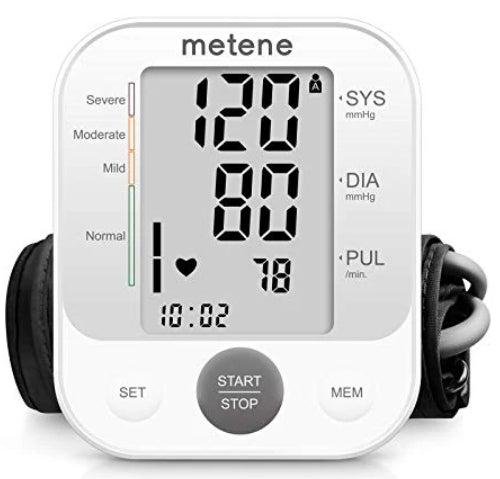 Small changes can make a big difference in your blood pressure numbers.
How lower your blood pressure with small changes

You don't have to embark on a major life overhaul to make a difference in your blood pressure. Here are six simple tips for actions you can take to help get your blood pressure back into the normal range.

1. Lose weight
By far the most effective means of reducing elevated blood pressure is to lose weight, says Fisher. And it doesn't require major weight loss to make a difference. Even losing as little as 10 pounds can lower your blood pressure.

2. Read labels
Americans eat far too much dietary sodium, up to three times the recommended total amount, which is 1,500 milligrams (mg) daily for individuals with high blood pressure, says Dr. Fisher. It doesn't take much sodium to reach that 1,500-mg daily cap — just 3/4 of a teaspoon of salt. There's half of that amount of sodium in one Egg McMuffin breakfast sandwich. Weed out high-sodium foods by reading labels carefully. "It is very difficult to lower dietary sodium without reading labels, unless you prepare all of your own food," says Dr. Fisher. Beware in particular of what the American Heart Association has dubbed the "salty six," common foods where high amounts of sodium may be lurking:


breads and rolls
cold cuts and cured meats
pizza
poultry
soup
sandwiches.
3. Get moving
It doesn't take much exercise to make a difference in your health. Aim for a half-hour at least five days a week. "Make sure you're doing something you love, or it won't stick," says Fisher. "For some that means dancing; for others, biking or taking brisk walks with a friend." Even everyday activities such as gardening can help.

4. Pump some iron
"Add some weightlifting to your exercise regimen to help lose weight and stay fit. Women lose muscle mass steadily as we age, and weightlifting is an often-overlooked part of an exercise plan for most women," says Fisher.

5. Limit alcohol to one drink per day
Drinking too much, too often, can increase your blood pressure, so practice moderation.

6. Relieve stress with daily meditation or deep breathing sessions
Stress hormones constrict your blood vessels and can lead to temporary spikes in blood pressure. In addition, over time, stress can trigger unhealthy habits that put your cardiovascular health at risk. These might include overeating, poor sleep, and misusing drugs and alcohol. For all these reasons, reducing stress should be a priority if you're looking to lower your blood pressure.
Disclaimer:
Please note that no article on this site should ever be used as a substitute for direct medical advice from your doctor or other qualified clinician
Reviews (1 comment) Collection 2019 Sale 70% Off Title for image